Lilac Barn Traditional Craft Courses
Lilac Barn offers a range of exciting craft courses for all levels. Our studio is located in at English Hurdle, in Curload near Stoke St Gregory, Somerset. All of our courses are designed to be fun and informative, with skilled and experienced tutors to guide you through your project.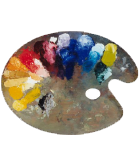 Pennie Elfick's oil painting courses are designed to accommodate all students from the beginner to the more accomplished. The classes are small and each student is given individual tuition as appropriate. more >>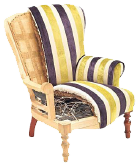 Cherry Dobson's classes offer tuition on an individual basis and students should bring a piece of furniture e.g chair, stool or headboard to the class, whether it be large or small and so long as it fits in your car! more >>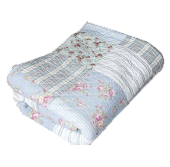 Dawn Cameron-Dick is well known to Lilac Barn and is a patchworker, quilter and author. Her brilliant new book the 'Pocket Tutor' has just been published.
The Course for beginners or those with experience include learning about your machine, IMA ( her speciality), Machine / Hand quilting. Thread Play, and Project days more >>
---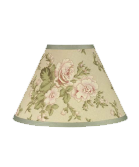 Lighting has always played a vital part in enhancing the atmosphere of a room & the only way to create your own bespoke look is to make your own shade with your choice of fabric & style.  more >>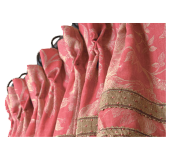 Bring your fabric and we will show you the way to make curtains and blinds with that professional look. Swags and Tails present no problems.  more >>
---